Event Venues in Edmonton
Host Your Next Event at the Matrix Hotel
Matrix Hotel in Edmonton, Alberta offers several beautifully appointed modern rooms, well-suited to everything from conferences, meetings, luncheons, private dinners and cocktail receptions to high profile media events, festive holiday parties and chic weddings. Our approachable and experienced Catering and Banquet team deliver attentive, professional service and sensational meals. All rooms are equipped with complimentary high-speed internet and Wi-Featurephone and built in projection screen. Take a Virtual Tour.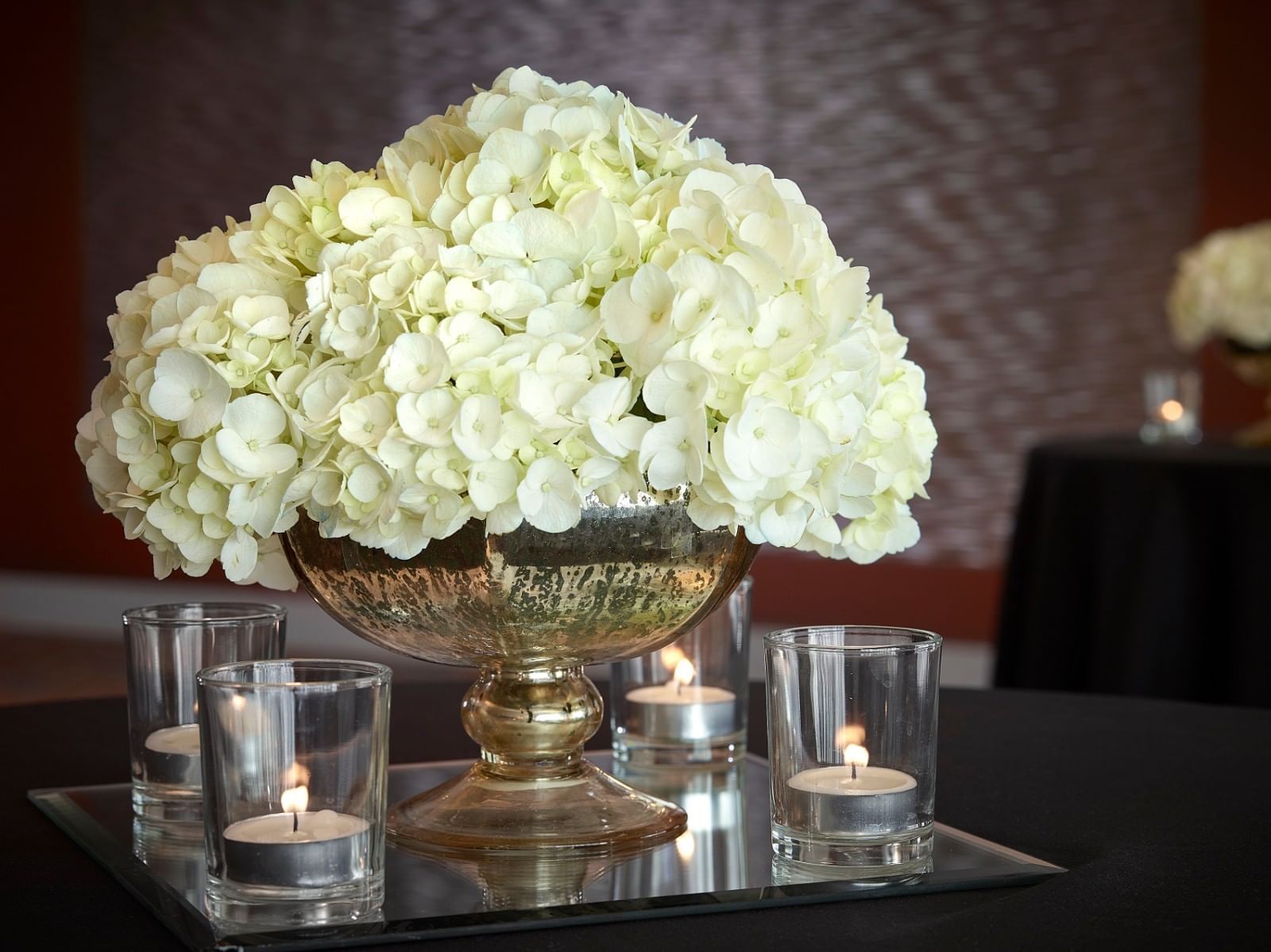 Wedding Planning Is Here!
Your wedding day will be like no other. A day filled with love, family, friends and celebration – certain to be remembered forever. Celebrate your wedding day at the Matrix Hotel for an unforgettable beginning to your happily ever after. Located in the heart of downtown Edmonton, the Matrix Hotel is a lifestyle hotel combining an elegant and serene atmosphere with upbeat style and modern décor to compliment your wedding day.
Book with Benefits
Group Guestroom Blocks
Options include:
10 - 19 Guestrooms
20 - 29 Guestrooms
30+ Guestrooms
Pre-paid gift cards, upgrades, welcome gifts
10 - 19 Guestroom Nights
$25 Pre-Paid Credit Card
1 Comp Upgrade
20-29 Guestroom Nights
$50 Pre-Paid Credit Card
1 Comp Room per 20
1 Comp Upgrade
30+ Guestroom Nights
$100 Pre-Paid Credit Card
1 Comp Room per 15
2 Comp Upgrades
2 VIP Welcome Gifts
$750 - $1,999
VIP Gift for Planner
Coffee & Tea for AM or PM Break*
$2,000 - $4,999
VIP Gift for Planner
Coffee & Tea for AM or PM Break*
5% off Catering Bill
$5,000 +
VIP Gift for Planner
Coffee & Tea for AM or PM Break*
$100 Pre-Paid Credit Card
10% off Catering Bill